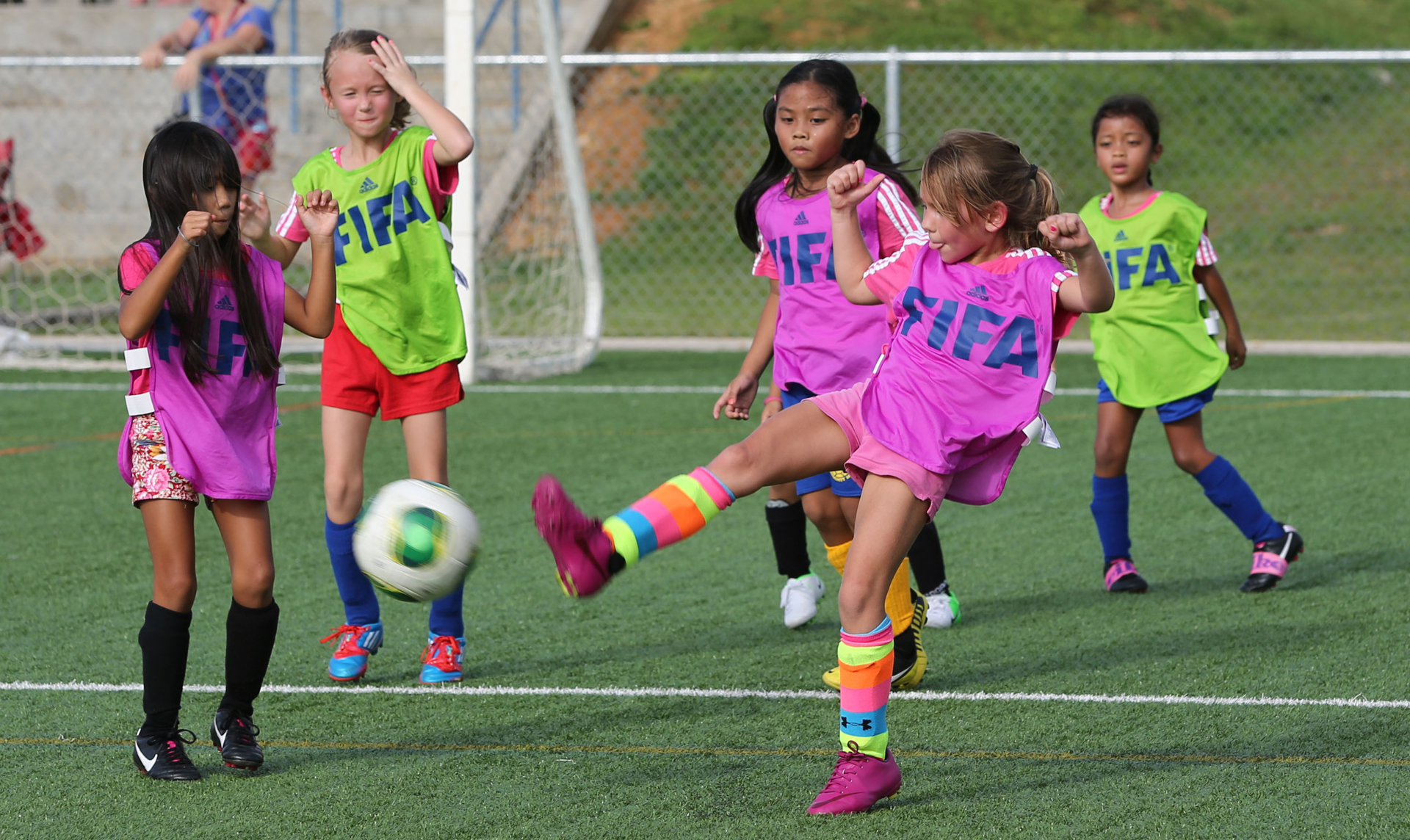 10 Dec

All-Girls, Soccer Moms Leagues Looking for Teams

[January 30, 2014 – Harmon, Guam] All the fun from Guam Football Association and The Score's Just Kick It: All-Girls Event held last year will return Feb. 9 at the GFA National Training Center with the event's second edition.

"We're excited to continue this event for our young female athletes, all of whom thoroughly enjoyed the matches last year," said Grace Martinez, GFA Women's Administrator. "This time, the matches will be played on Sunday afternoons and will overlap the upcoming Docomo Pacific Robbie Webber Youth Soccer league, which opens Feb. 15. We would like to invite all players and teams to join – all female athletes from 6 years old to 17 years old are eligible to participate."

The four-week event will include festival-style matches for the U8, U10, and U12 divisions, and a 7-A-Side tournament format for the U14 and U17 divisions.

The GFA Soccer Moms League returns to play after the conclusion of the All-Girls Soccer Festival and Tournament. The league, particularly for mothers who are at the novice level, is scheduled to begin Mar. 9 and will run for six weeks. The teams will play in a 7-A-Side format.

For women above the novice level of play, GFA will introduce an Intermediate Division beginning Apr. 13 after the conclusion of the current Bud Light Women's Soccer League. The new division will be played in a 7-A-Side format and run for six weeks.

The current women's league is moving into its third week of play. Players braved the rainy weather conditions last weekend to complete their Week 2 matches at the GFA National Training Center upper turf pitch.

The Paintco Lady Strykers dropped down to second place in league rankings after Quality Distributors forced its opponents to a 1-1 draw. Alexy Barbe gave the Lady Strykers a 1-0 lead in the sixth minute, but Quality's Vanessa Quinata, after being relieved of goalkeeper duties, scored the equalizer in the 39th minute. Both teams squandered numerous chances to score at both ends of the field in the second half to settle for the first draw of the season.

In other matches, Hyundai cruised to a 3-0 win over Pika Soccer Club. Ashley Besagar struck twice for Hyundai and teammate Shana Spindel scored the team's other goal.

The Lady Rovers take sole possession of first place in league standings following a forfeit win over Guam Shipyard.

For more information about GFA's women's program, or any of the upcoming events and leagues, contact Martinez at the GFA Main Office at 637-4321 or send her an E-mail message to [email protected] Slots still are available for teams to sign up for the All-Girls Soccer Festival and Tournament, as well as the two upcoming women's leagues.