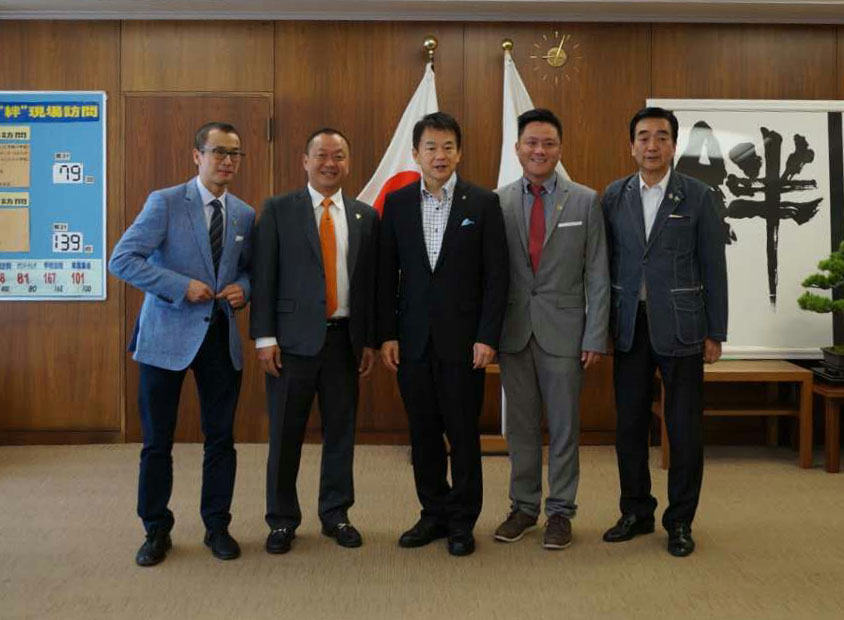 04 Mar

Exchange between GFA and Saitama City, Japan likely

[June 3, 2016 – Saitama City, Japan] In an effort to further strengthen Guam's football development and cultural education through football, Guam Football Association President Richard K. Lai recently met with Hayato Shimizu, mayor of Saitama City, Japan to negotiate an athletic and cultural exchange program.

"We had a very constructive meeting in Saitama City and soon, players from both Saitama City and Guam will be able to participate in exchange programs," Lai said. "The overall vision of the exchange program is to provide opportunities for football development, while providing educational and cultural opportunities, as well. Youth from both Guam and Saitama City will benefit from the program and we hope that those who participate will develop lifelong friendships based on their common passion for the sport of football.

"Additionally, Saitama City is home to two professional football teams that compete in the Meiji Yasuda J1 League and professional women's football teams in the Nadeshiko League. The city also features the historic Saitama Stadium with a seating capacity of over 62,000 first built to host matches in the 2002 FIFA World Cup. This exchange program may eventually expand to include exchanges with football clubs and schools in the region and may ultimately create a bridge for our athletes to professional football," Lai added.

Saitama City is the capital of Saitama prefecture and is the most populous city in the prefecture with an estimated population of close to 1.3 million people. Saitama prefecture is part of the Greater Tokyo area with an overall population of close to 7.5 million people. Professional football clubs in Saitama City are the Urawa Red Diamonds and Omiya Ardija, currently third and fourth in Meiji Yasuda J1 League standings. The Red Diamonds, recently featured in the AFC Champions League Round of 16, bowed out of this year's competition to FC Seoul on penalty kicks. The Red Diamonds were bronze finishers in the 2007 FIFA Club World Cup after winning the AFC Champions League that year.

Saitama also features women's professional teams – the Urawa Red Diamonds Ladies in the Nadeshiko League Division 1 and the Chifure AS Elfen Saitama in the Nadeshiko League Division 2.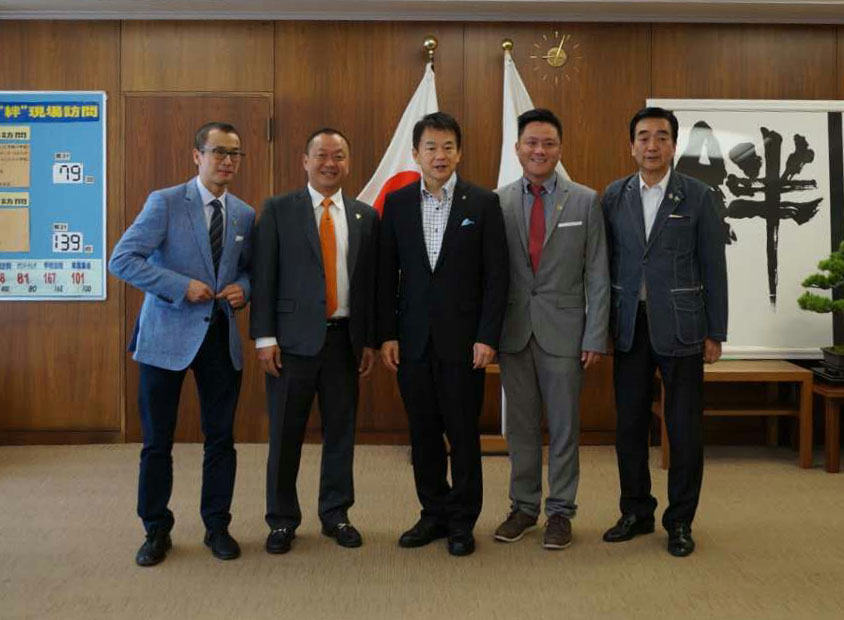 Guam Football Association President Richard Lai recently met with Saitama City mayor Hayato Shimizu to negotiate plans for an athletic and cultural exchange program. At the meeting were Peter Lai, GFA President Richard Lai, Saitama City Mayor Hayato Shimizu, Jack Chan, and Keiichi Okouchi, Honorary Ambassador at Large for Guam. Photo courtesy of Richard Lai.