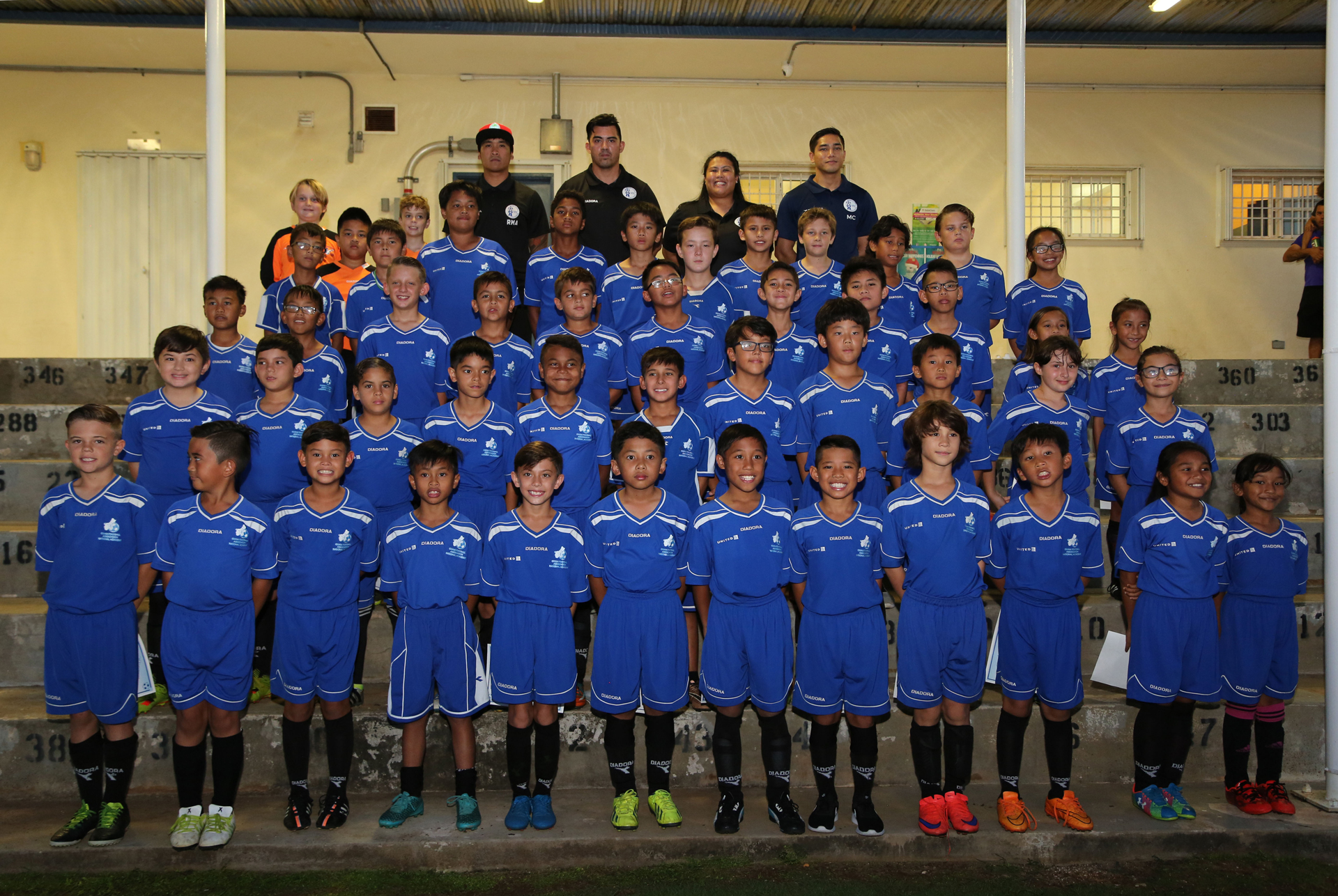 04 Mar

2017 Academy program closing ceremony set for Dec. 15

[December 12, 2017 – Harmon, Guam] United Airlines GFA National Academy coaches announced December 15 as the final day of the 2017 program, with a closing ceremony scheduled in lieu of the training session.

Close to 150 athletes completed this year's program, making this group one of the largest in recent years.

In a separate announcement by Guam Football Association Player Development Officer Bryan Cadiz, National Academy training for Wednesday, Dec. 13, has been moved to Thursday, Dec. 14 at the usual training time.

Beginning 2018, the program will be restructured, with open trial session dates beginning Feb. 5, Cadiz said. Details of the restructure will be forthcoming.

For any inquiries about this week's schedule, contact the GFA Main Office at 637-4321.